-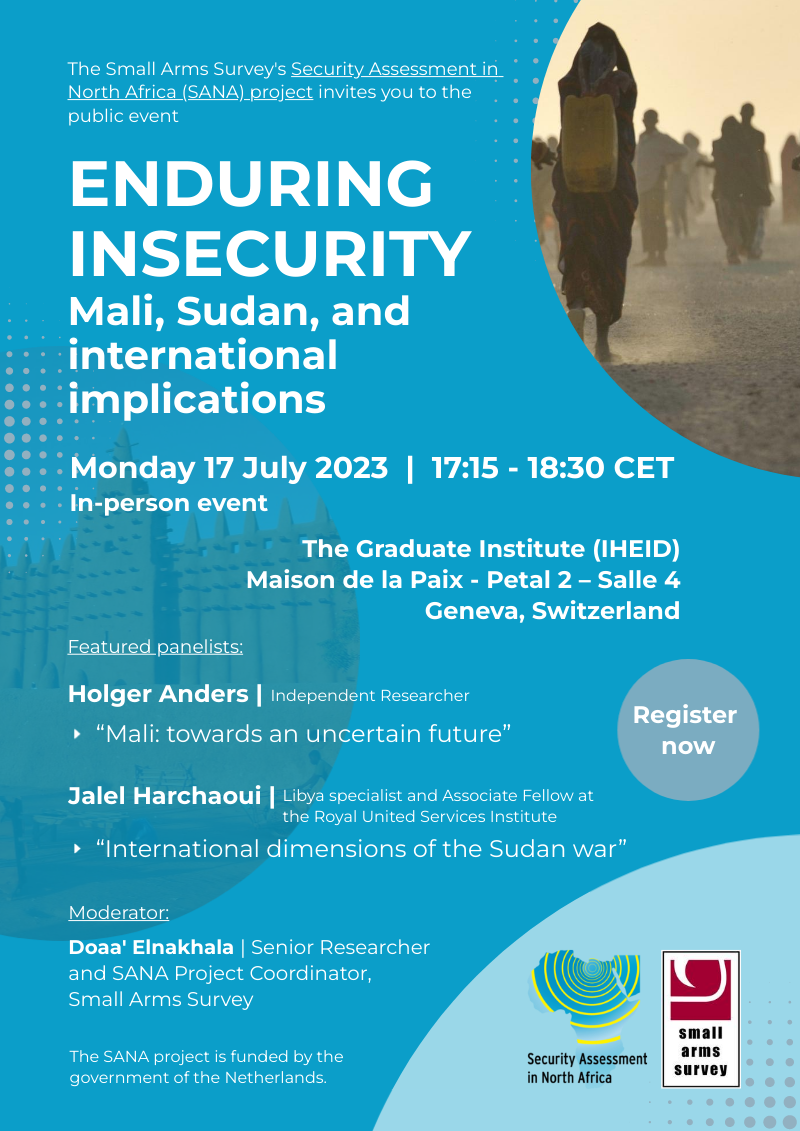 Public Event
The Graduate Institute (IHEID), Maison de la Paix - Petal 2 – Salle 4
Enduring insecurity: Mali, Sudan, and international implications
Monday 17 July 2023  |  17:15 - 18:30 CET
The Graduate Institute (IHEID) | Maison de la Paix - Petal 2 – Salle 4 | Geneva, Switzerland
---
During this event, Holger Anders presented an update on the current security situation in Mali and discussed the country's future. Jalel Harchaoui examined the Sudan-Libya connection and its new ramifications since April 2023.
Featured Panelists:
Holger Anders | Independent Researcher
"Mali: towards an uncertain future"
Jalel Harchaoui | a Libya specialist and Associate Fellow at the Royal United Services Institute
"International dimensions of the Sudan war"
Moderator:
Doaa' Elnakhala | Researcher and SANA Project Coordinator, Small Arms Survey
---
This event was hosted by the Small Arms Survey (SAS) and the Security Assessment in North Africa (SANA) project, which is funded by the government of the Netherlands.
Video of the event: