-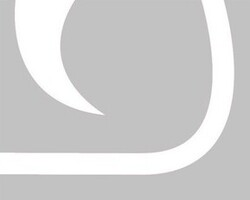 Course
Online
Making the Difference in Peacebuilding, Security, and Development: RBM and Beyond, 2020
Policy-makers and practitioners in the fields of peacebuilding, security and development still lack critical skills in results-based management (RBM) and monitoring, evaluation, and learning (MEL). This course, now in its 10th year, provides skills development in results-based approaches and theories of change, implementation of monitoring and evaluation, considering gender-responsiveness and implications for Agenda 2030. The course is aimed at practitioners wanting to extend or upgrade their expertise. To make the best use of the time in Geneva, all participants are required to complete an online preparatory course in advance to ensure a common baseline. The preparation takes about eight hours. There is emphasis on complex environments, with Outcome Mapping, Outcome Harvesting and the Cynefin framework included. The learning focusses on practical work in small groups, based on case studies.
Who should attend?
This course is designed to build the skills of practitioners who already work in results-based management, monitoring, evaluation, accountability, and learning in the fields of peacebuilding, security, and development:
national development, peace and security officials, representatives from local and international development, political and security agencies;
technical advisors/programme officers from UN and other relevant agencies;
key policy makers from violence-affected countries;
officials from security and development agencies from donor countries;
independent experts and specialists in the peace sector.
The needs of individuals from both public and non-governmental institutions will be addressed.
The Small Arms Survey organizes this workshop jointly with the Geneva Centre for Security Policy (GCSP), and the Centre for the Democratic Control of Armed Forces (DCAF).
UPDATE:
Due to the COVID-19 situation and the global restriction on travel, the 2020 course will be offered online only, on the same dates (7–10 July 2020).  Participants will need a computer and a reliable internet connection with enough bandwidth to use Zoom video-conferencing, and be located in a place where they will be able to freely hold conversations with other members of their work group as well as with teaching staff.
The application deadline will be extended until 30 April 2020.  The requirement that participants should dedicate themselves full-time to the four-day course without other work commitments on those days is maintained, as is the requirement to complete the preparatory on-line course in advance, which should take about 12 hours total.  The course hours will be based on Geneva time.
We hope that anyone interested who has not already applied, will take advantage of this remote learning opportunity
For more information, please contact: execedu@gcsp.ch