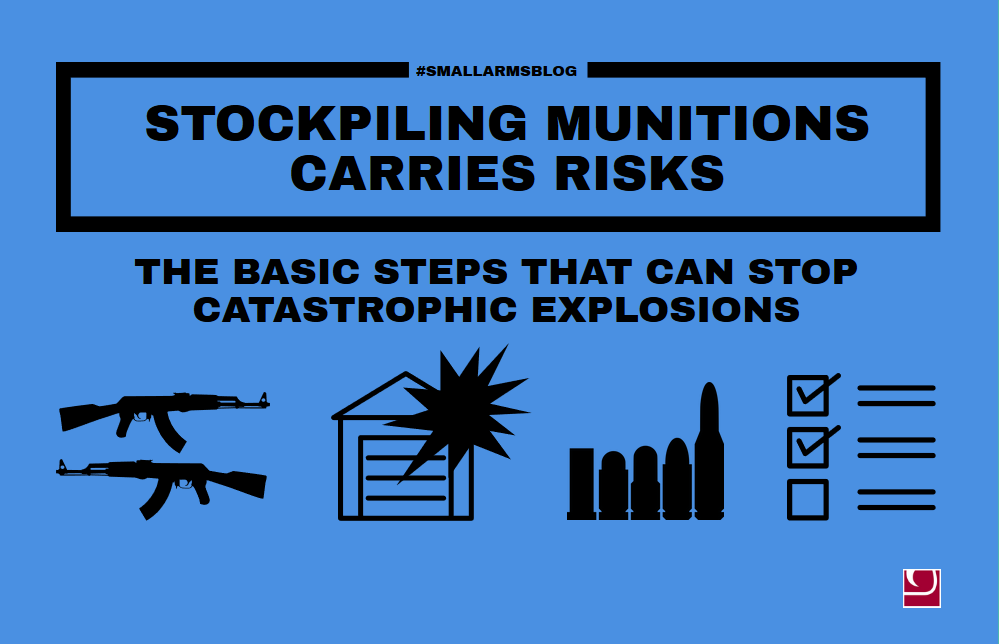 New Blog Post: Stockpiling munitions carries risks. The basic steps that can stop catastrophic explosions
We just released a new blog post about the basic steps that can prevent catastrophic explosions in munitions stockpiles. Check it out!
'A series of massive blasts recently rocked Equatorial Guinea's city of Bata. The explosions, at an army barracks, killed over 100 people and destroyed military buildings as well as people's homes around the site. President Teodoro Obiang Nguema stated that the explosions were "caused by negligence of the unit in charge of storing explosives, dynamite and ammunition at the Nkoa Ntoma military camp".
Unplanned explosions at munitions sites have occurred on all continents over the past 40 years, in both developed and developing countries. These can result in the loss of human lives and other preventable damage....'