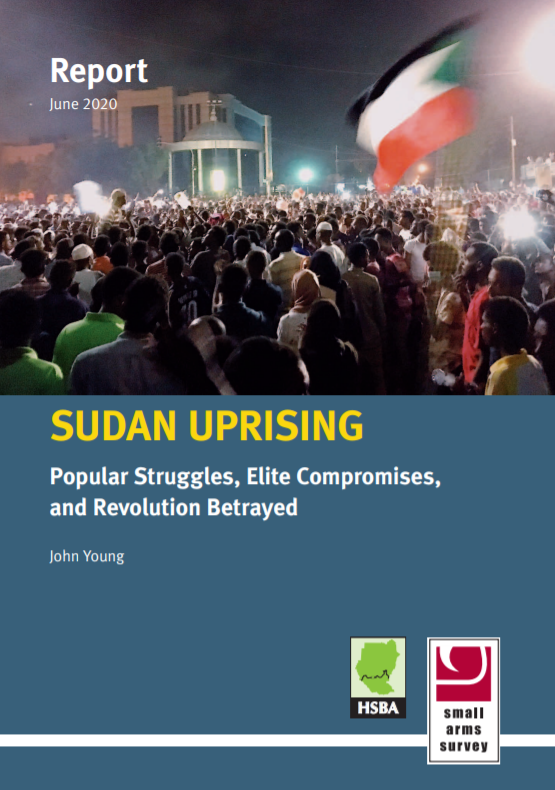 New HSBA analysis on the 2018–19 Sudan uprising
In response to wider economic decline and uneven development, youth-led protests broke out in Khartoum in December 2018. Following this, the Sudanese Professionals Association (SPA) brought together political parties and armed groups to form the Forces for Freedom and Change (FFC), committed to removing Omar al-Bashir from power.
A new report from the Small Arms Survey's Human Security Baseline Assessment for Sudan and South Sudan (HSBA) project, Sudan Uprising: Popular Struggles, Elite Compromises, and Revolution Betrayed, analyzes the 2018–19 uprising in the country, what led up to it, and what happened next. Trailing the history of rebellion in Sudan, the reign of the National Islamist Front (NIF)/ National Congress Party (NCP), the dynamics of the uprising, the attack on the sit-in outside the military headquarters in Khartoum, and the power-sharing agreement, the report finds that since the primary grievances underlying the uprising were not resolved, instability is likely to continue.