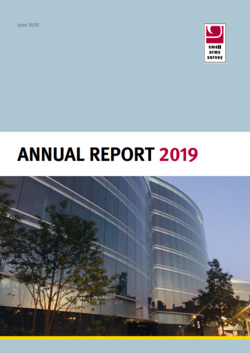 Small Arms Survey Annual Report 2019
Twenty-seven projects, twenty-seven consultancies, five global databases, and eight consultancies. Our work in 2019—the year that also marked our 20th anniversary—saw us carrying out activities across the globe as part of our contribution to the fight against illicit arms and armed violence.
To enable a comprehensive approach throughout the small arms life cycle, we covered issues such as weapons and ammunition management; illicit proliferation of small arms; armed violence; and work within existing and emerging multilateral frameworks to address the aforementioned topics. Across these fields, we worked to generate data and analysis, as well as strengthen capacities.
Examples of activities include:
a joint continental study with the African Union on illicit arms flows in Africa;
technical expertise and input for Arms Trade Treaty negotiations;
data collection and analysis of firearms and ammunition trafficking cases in Ukraine;
needs assessment missions in League of Arab States member states;
 practical guidance on measures to address illicit arms flows in the Commonwealth; and
a Handbook on gender-responsive small arms control.
Learn about these activities and more in our 2019 Annual Report.
We would like to take this opportunity to thank you—our friends and colleagues—for all your continued support to the Small Arms Survey, in 2019 as well as before.
For media enquiries, please write to: media@smallarmssurvey.org