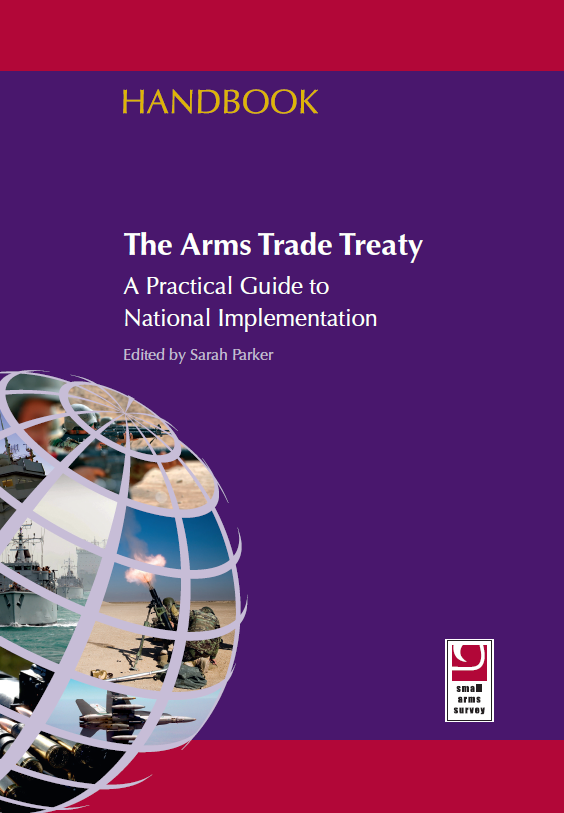 The Arms Trade Treaty: A Practical Guide to National Implementation
Publications
Handbook/Guide
This Guide is designed to assist and inform those responsible for implementing the ATT at the national level. It provides practical guidance on the following thematic areas: national control systems; national control lists; export controls; import controls; transit and trans-shipment controls; controlling brokers and brokering; diversion; record-keeping; and reporting. The manual includes definitions and terminology, a brief history of the ATT negotiations, options for regulating transfers, and information on the roles of various ministries and agencies.
 
The publication aims to help states understand how the provisions of the ATT are to be interpreted and applied in practice. It will also serve as a key resource for practitioners, diplomats, policy-makers, and members of civil society seeking to promote compliance with and implementation of the ATT.
The Handbook was prepared with support from the Swiss Federal Department of Foreign Affairs to the ATT Network (CCDP, GCSP, the Small Arms Survey, and UNIDIR).
Available in: ENGLISH | FRENCH
Have your say about Small Arms Survey resources: take 5 minutes to fill out our questionnaire.
Keywords:
ATT
Arms Trade Treaty