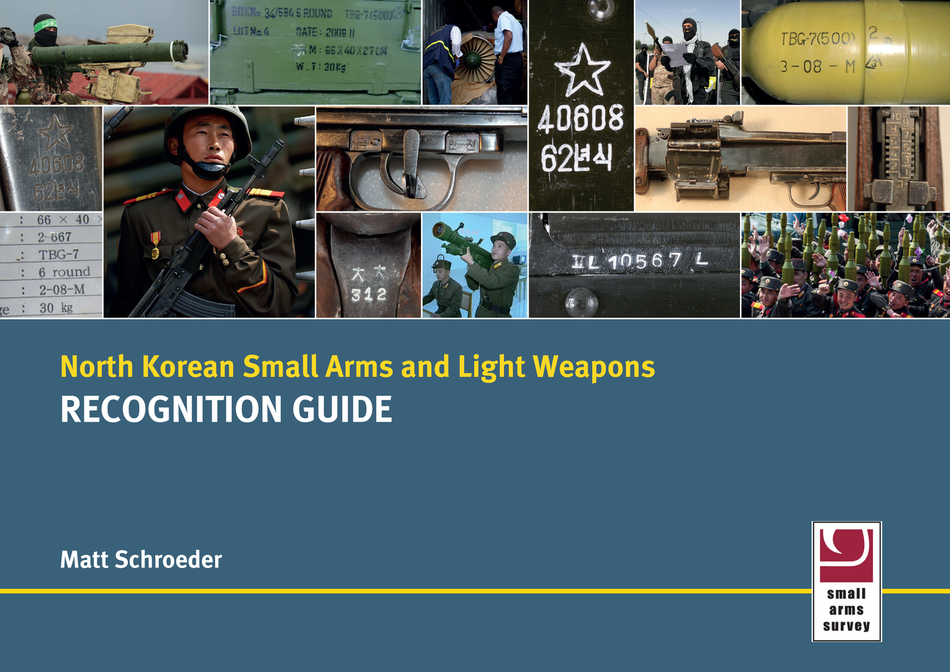 North Korean Small Arms and Light Weapons: Recognition Guide
Publications
Handbook/Guide
The purpose of the North Korean Small Arms and Light Weapons: Recognition Guide is to increase the capacity of UN investigators and government officials to detect and interdict illicit transfers of small arms and light weapons by the Democratic People's Republic of Korea (DPRK) and its affiliates by enabling key stakeholders to:
recognize the various small arms, light weapons, and ammunition produced in North Korea;
differentiate between North Korean-made small arms and light weapons and other makes and models; and
identify signs of trafficking by the DPRK and its affiliates, including the use of previously documented concealment methods and smuggling techniques.
The guide, developed by the Survey's Strengthening Implementation and Enforcement of the Arms Embargo on North Korea (SAENK) project, consists of two sections. The first section provides detailed information about 14 different models of small arms and light weapons, along with their ammunition. The pages in this section include data on—and imagery of—these items, including their designators, calibre, foreign equivalents, feeding devices, key physical characteristics, and markings.
The second section is a detailed overview of the mechanics of North Korean small arms trafficking. The section, which draws on data compiled by UN investigators, describes the modes of transport, concealment methods, and smuggling techniques used by the DPRK and its affiliates.