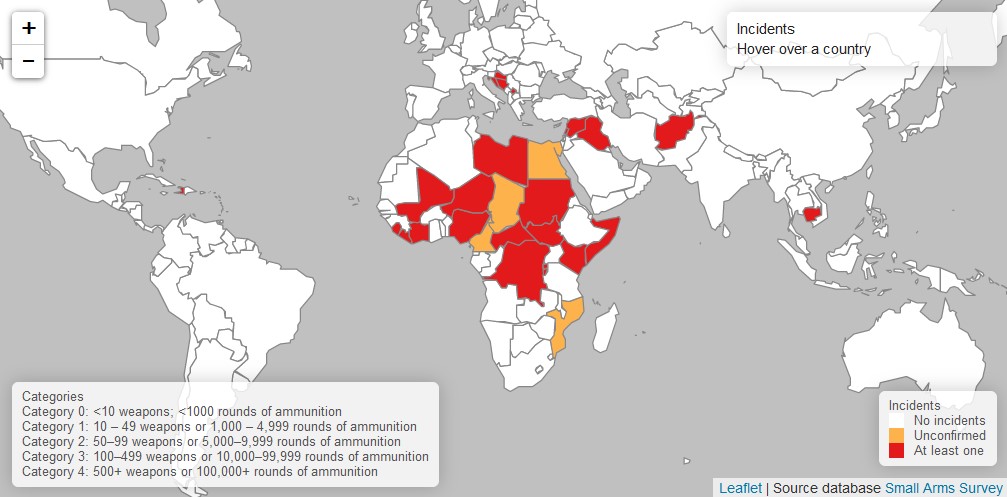 The Peace Operations Data Set (PODS)
The Small Arms Survey's Peace Operations Data Set (PODS) documents attacks on peacekeepers and other incidents resulting in the loss of arms and ammunition. It is intended to support the development of effective checks and balances to enhance weapons and ammunition management (WAM) practices in peace operations and to promote the development of good practice.
The map below represents partial information collected in the Small Arms Survey's PODS as of 31 December 2018. Because of the incompleteness of official reporting, the map is far from comprehensive. It is likely that it significantly underestimates the true scope, scale, and global distribution of arms and ammunition losses from peace operations.
See also:
Interactive Map