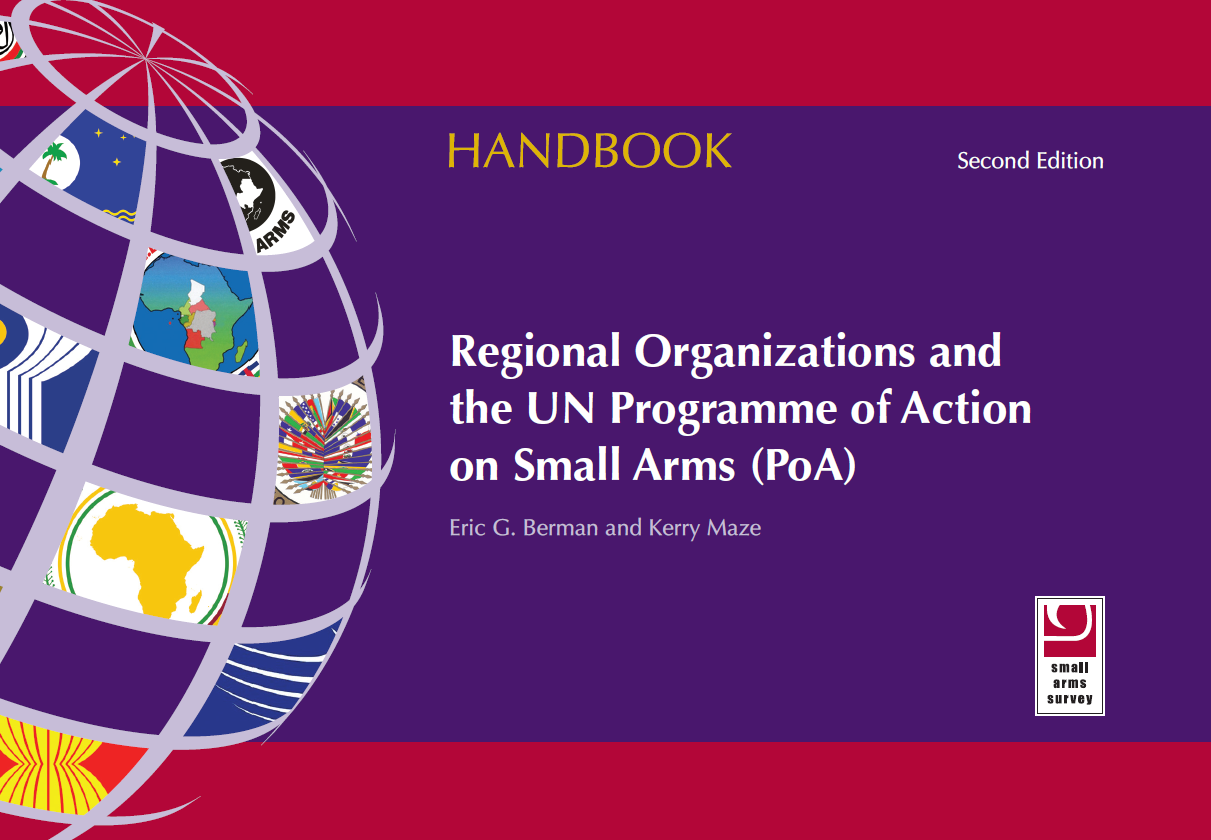 Regional Organizations and the UN Programme of Action on Small Arms (PoA) (2nd edition)
Publications
Handbook/Guide
Regional Organizations and the UN Programme of Action on Small Arms (PoA) profiles 52 regional organizations, explaining their role in implementing the PoA.
Regional organizations have an important function in the control of small arms, as illicit small arms are often related to regional conflicts and smuggled regionally. Transborder cooperation, information sharing, and regionally harmonized marking and tracing are essential elements of an effective small arms control mechanism.

This Handbook provides a wealth of information on regional activities, and draws some useful connections among the antinarcotic, anti-terrorism, and anti-transnational-crime communities.
Available in: ENGLISH | FRENCH
Have your say about Small Arms Survey resources: take 5 minutes to fill out our questionnaire.
Keywords:
PoA
Regional Organizations