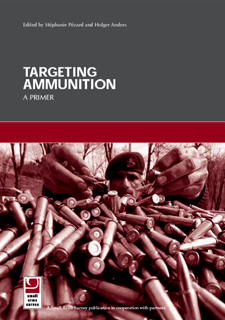 Targeting Ammunition: A Primer
As has frequently been observed, ammunition and weapons are inextricably linked; without the former the latter cannot function. The effective regulation and control of the production, transfer, storage and destruction of ammunition is therefore vital to broader efforts to prevent, reduce and combat uncontrolled or illicit small arms and light weapons (SALW) holdings and flows.

The development of a coherent and informed policy agenda relies on a clear and comprehensive understanding of the scope and nature of the issue at hand. In light of the disparate nature of the attention that ammunition has received to date, there is a clear need to bring together and consolidate the dispersed information available. Only then can the gaps in the normative and policy frameworks be identified and addressed.
Keywords:
Ammunition