Since 2016, the Small Arms Survey's Making Peace Operations More Effective (MPOME) project has worked to unpack illicit proliferation in and around peacekeeping mission areas. As a result of these efforts, the Survey has helped spur and support action on weapons and ammunition management (WAM) in peace operations among troop- and police-contributing countries (T/PCCs) and bodies authorizing peace operations. The publication of the UN Department of Peace Operation's policy on weapons and ammunition management on 1 January 2019 was a major accomplishment in this regard. This policy includes the requirement for each peacekeeping mission to produce standard operating procedures (SOPs) covering matters such as the accounting and storage of contingents' weapons, ammunition, and recovered items.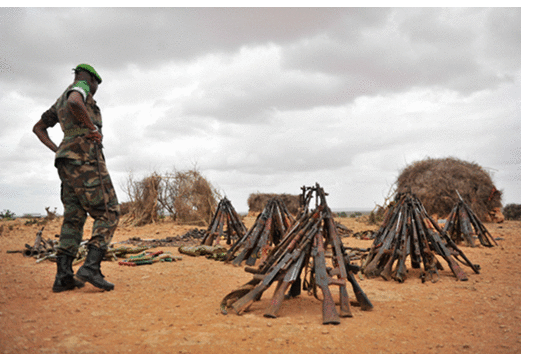 The project initially focused on researching the scale and nature of small arms and light weapons losses in peace operations. Having gathered and collated an extensive amount of data on this topic, the project has now moved onto the second phase, which involves working with international bodies and national entities on ways of addressing the problem. In particular, the project has focused on building regional and national capacities through weapons and ammunition management (WAM) training courses for uniformed services. Extensive support and advice has also been provided to partners such as the African Union Commission (AUC) and ECOWAS Commission on WAM policy development and implementation (including SOPs).
Future plans for the project envisage further deepening support and advice to existing partners in Africa for the prevention of small arms and light weapons losses in peace operations, while also endeavouring to achieve similar levels of engagement with the other regional economic communities (RECs). Invitations have also been received from peacekeeping centres in Latin America to assist them with UN pre-deployment training on WAM. The testing and then roll-out of a training App on security, safety, and serviceability of small arms and light weapons on peace operations is also planned for 2021.
Check out the MPOME training App (coming soon).