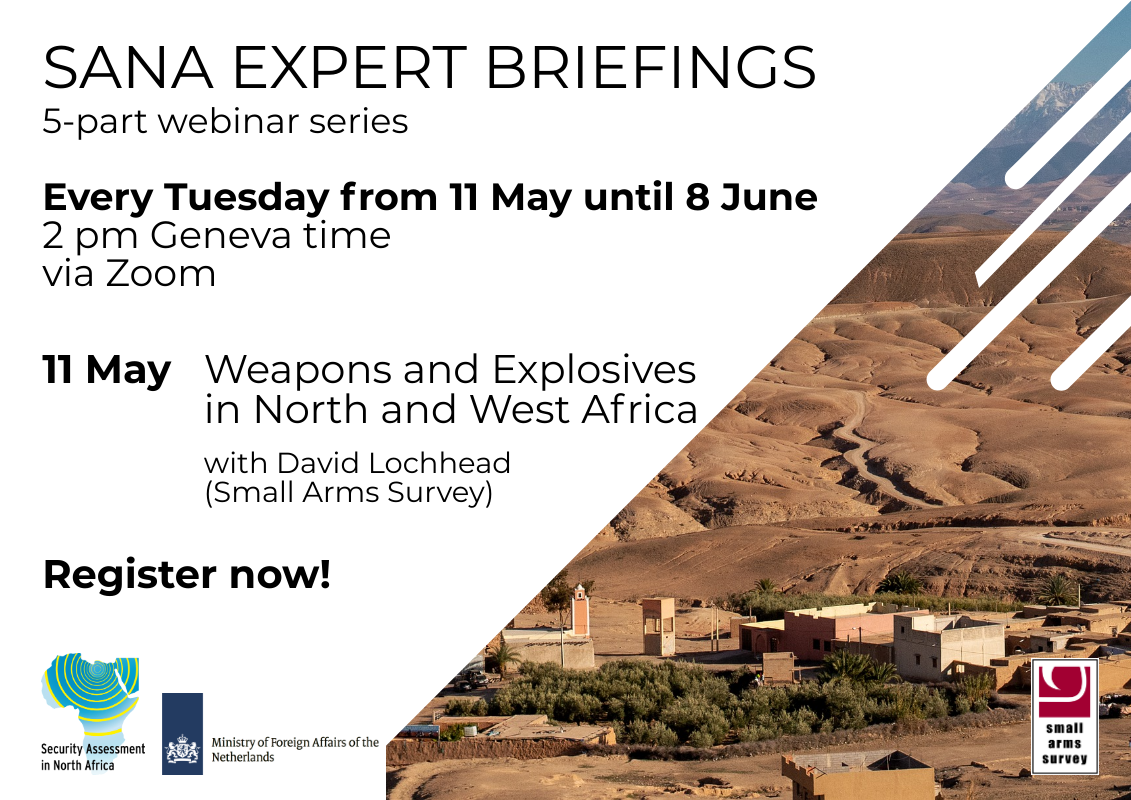 SANA Expert Briefing series - Webinar 1: Weapons and Explosives in North and West Africa
This webinar on weapons and explosives in North and West Africa was organized by the Survey's Security Assessment in North Africa (SANA) project. It is the first of a 5-part series of SANA Expert Briefings.
Small Arms Survey expert David Lochhead joins moderator Alaa Tartir (SANA Project Lead) for this discussion.The briefing was held on 11 May 2021 via Zoom.
Keywords:
SANA
Illicit trafficking