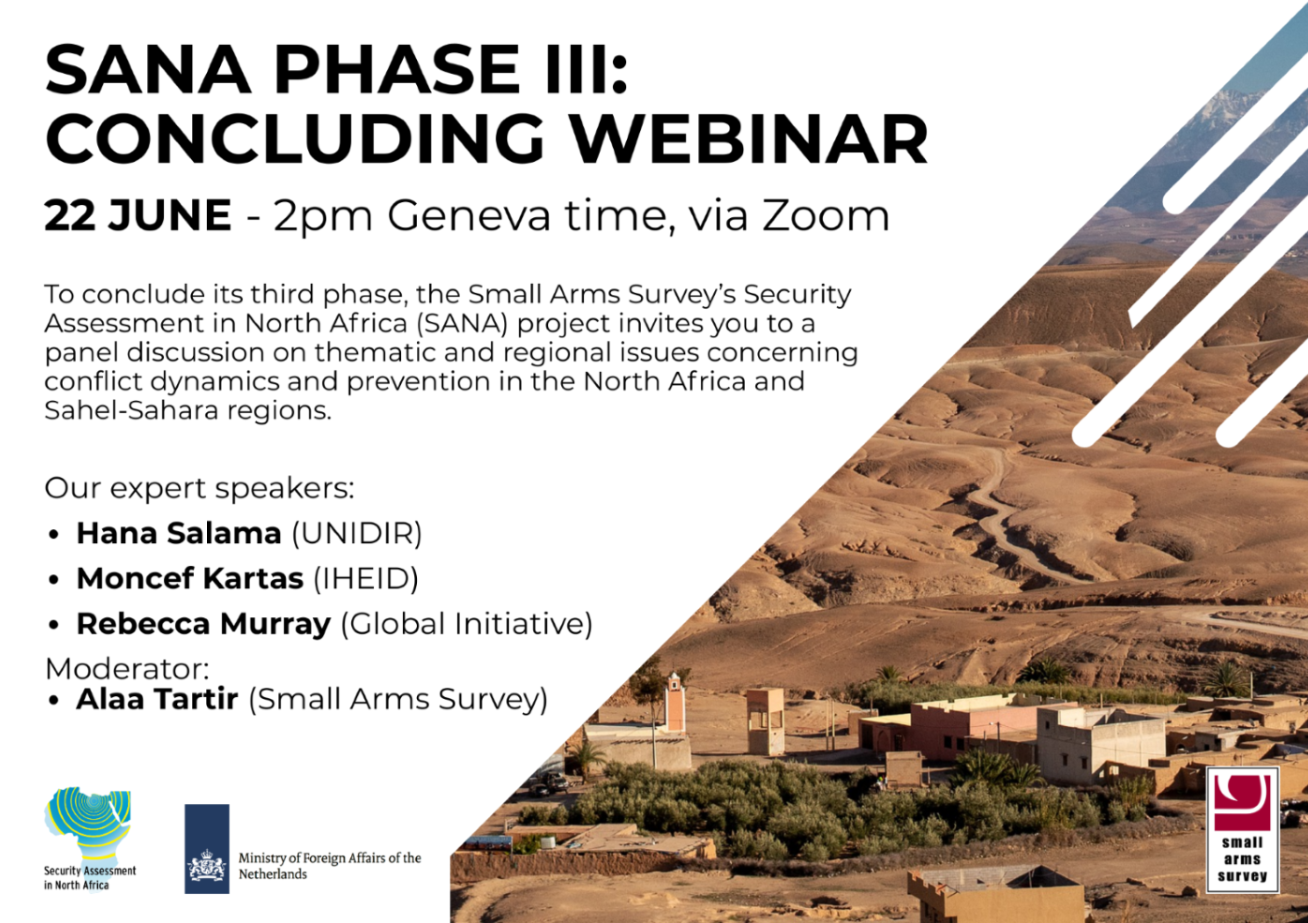 SANA Expert Briefing series—Webinar 6: SANA Phase III Concluding Panel Discussion
The Security Assessment in North Africa (SANA) Expert Briefings are a 5-part webinar series that is taking place (almost) every Tuesday from 11 May until 15 June 2021 at 2pm Geneva time. Each live webinar briefing features one of our SANA experts addressing contemporary security issues in North Africa and Sahel-Sahara region, and reflecting on the questions received from the audience. The webinars particularly focus on security-related issues in North and West Africa, Chad, Morocco, Libya, and Burkina Faso. Featured Experts are David Lochhead, Jérôme Tubiana, Jalel Harchaoui, Yasmina Abouzzohour, and Mathieu Pellerin.
This was the final panel discussion following the five webinars, with SANA experts Moncef Kartas, Rebecca Murray, and Hana Salama—moderated by SANA project lead Alaa Tartir.
Keywords:
SANA