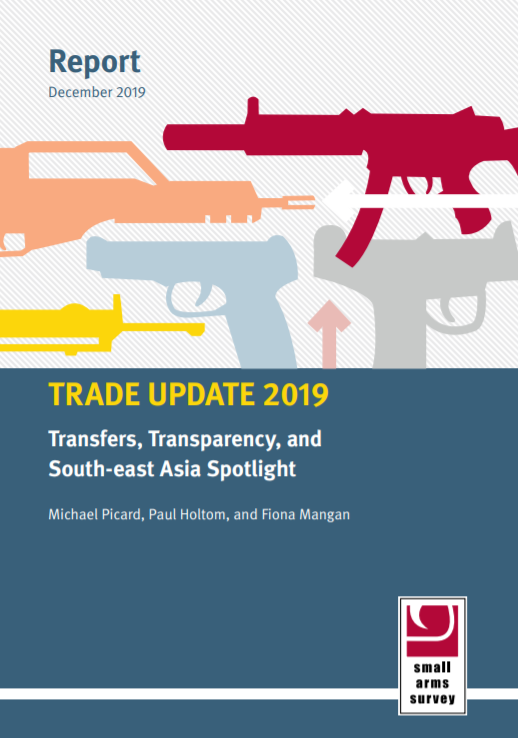 Trade Update 2019: Transfers, Transparency, and South-east Asia Spotlight
Publications
Report
Trade Update
Authorized small arms imports to South-east Asia were worth at least USD 443 million in 2016, a 48 per cent increase from 2015, as revealed by the Small Arms Survey's Trade Update 2019: Transfers, Transparency, and South-east Asia Spotlight. This increase, combined with the diversification in their small arms trading partners, highlights the region's growing significance for international small arms flows.
The increased value of imports for South-east Asia mirrors the growth in the value of the global small arms trade, which was worth USD 6.5 billion in 2016—a 13 per cent increase compared to 2015 and the highest ever since the Small Arms Survey began collecting trade data in 2001. Almost 90 per cent of the USD 751 million global increase can be attributed to the world's top tier of small arms exporters—most notably from Austria, Croatia, and Germany.
The Small Arms Survey's Trade Update features the 2019 edition of the Small Arms Trade Transparency Barometer—which scores the transparency of top and major exporters' reporting on arms trade activities out of a maximum 25 points. The 2019 Barometer identifies Switzerland as the most transparent small arms exporter with 21.25 points for activities carried out in 2016, followed by Germany and the Netherlands with 19.5 points each, and Serbia and the United Kingdom with 18.25 points each. The least transparent major exporters were North Korea and Iran with zero points, Saudi Arabia with 0.5 points, and Israel with 1.25 points.
Available in: ENGLISH
Have your say about Small Arms Survey resources: take 5 minutes to fill out our questionnaire.
Keywords:
Transfers
Transparency
Imports
Exports