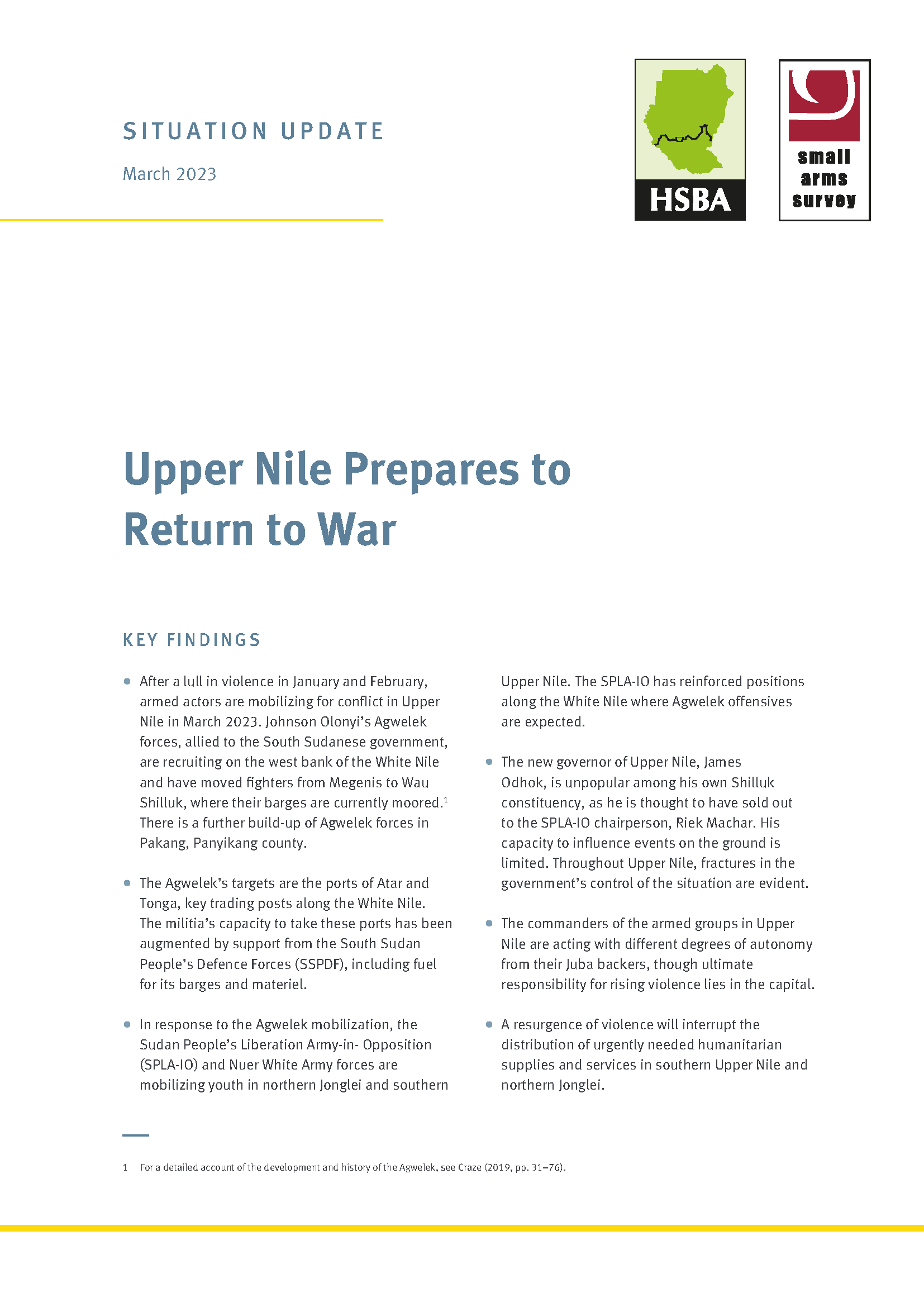 New HSBA Situation Update on increasing tension in Upper Nile state, South Sudan
GENEVA—Upper Nile is on the precipice of renewed armed conflict. After a lull in violence in the past two months, armed groups are mobilizing for possible confrontation as Johnson Olonyi's Agwelek forces reposition themselves near key ports on the White Nile, and SPLA-IO and Nuer White Army forces mobilize youth in northern Jonglei and southern Upper Nile.  
Upper Nile Prepares to Return to War—a new Situation Update from the Small Arms Survey's Human Security Baseline Assessment for Sudan and South Sudan (HSBA) project—identifies where armed violence is likely to erupt in the politically fractured state and the implications it could have for civilians and humanitarian service delivery.
For more, check out:
Other news from the Survey: