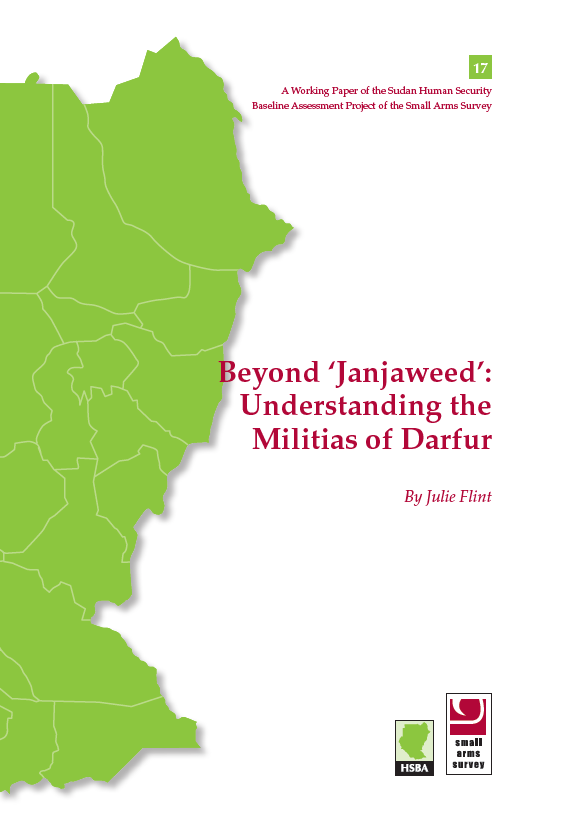 Beyond 'Janjaweed': Understanding the Militias of Darfur (HSBA Working Paper 17)
Publications
Working Paper
Beyond 'Janjaweed': Understanding the Militias of Darfur is not a comprehensive account of the scores of tribal militias that have been armed by, or cooperated with, the government. Its subject is not the human rights violations committed in the course of the counterinsurgency. Rather, it seeks to disentangle the militias and to begin to understand their motivations and grievances. It argues that without engaging the Darfur Arabs there cannot be a sustainable resolution of the conflict.
Also available in ARABIC.
Have your say about Small Arms Survey publications and products: take 5 minutes to fill out our questionnaire.
Keywords:
HSBA
Darfur