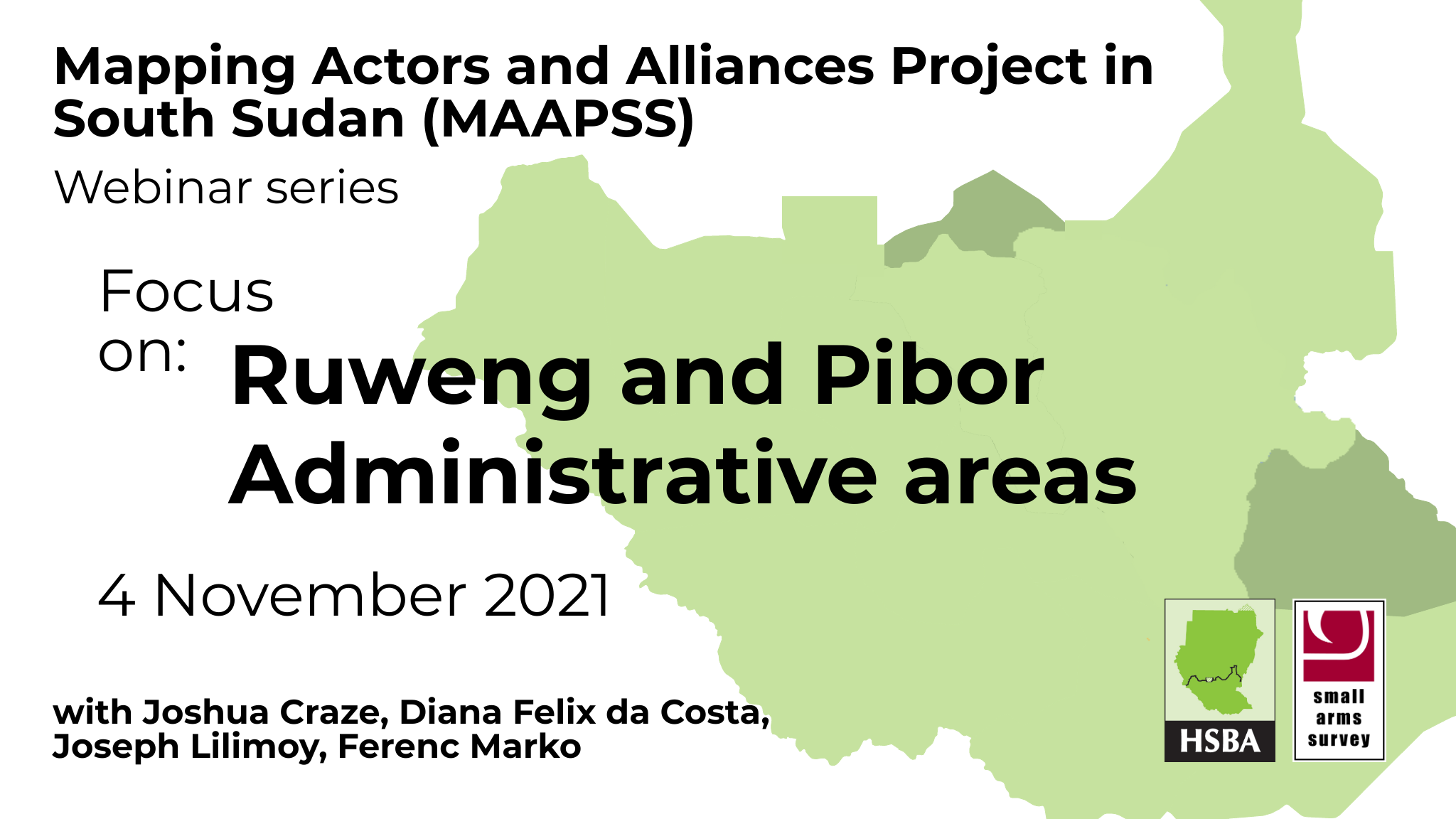 HSBA MAAPSS webinar series: Ruweng and Pibor Administrative areas
The Small Arms Survey's Mapping Actors and Alliances Project for South Sudan (MAAPSS) held its seventh closed-door webinar on Thursday 4 November.
Throughout much of South Sudan, mono-ethnic administrative areas are an espoused desire. In a moment in which the South Sudanese state has failed to provide security or development, many communities are demanding autonomous control of their own affairs. Yet both the Ruweng Administrative Area and the Pibor Administrative Area offer cautionary tales of the promise of mono-ethnic autonomy.
This webinar focused on the promise and perils of mono-ethnic political organization in South Sudan today, and the likely political developments that tomorrow will bring.
Keywords:
MAAPSS
HSBA
Ruweng
Greater Pibor Administrative Area