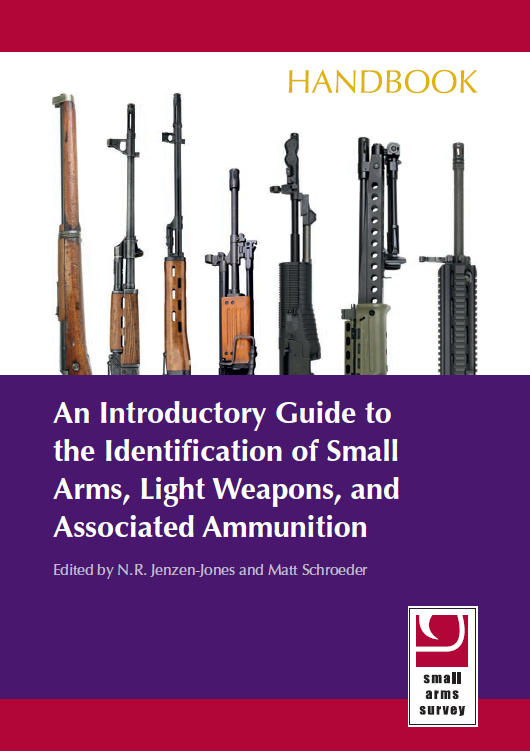 An Introductory Guide to the Identification of Small Arms, Light Weapons, and Associated Ammunition
Publications
Handbook/Guide
Arms and ammunition are evidence. Many weapons carry marks that, combined with their physical characteristics, reveal important information about them, including their manufacturer, age, and origin. This information, in turn, provides vital clues about the sources and flows of weapons in the area in which they were found.
The goal of this Handbook is to provide the reader with a basic understanding of how to identify and analyse small arms and light weapons, and to track their proliferation. The process of identifying arms is complex, and no single guide can provide all of the information required to identify every weapon or round of ammunition that may be encountered at crime scenes or in conflict zones. Instead, this guide explains the process by which weapons and ammunition are identified and arms flows are tracked. Reference material on specific small arms, light weapons, and ammunition is included throughout the guide. This material will help readers to take the steps necessary to identify the make and model of the most commonly encountered weapons and ammunition.
See below to download each section separately:
Available in ENGLISH and ARABIC
Preliminary pages (About the authors; Acknowledgements; Disclaimer; Table of contents; etc.)
Have your say about Small Arms Survey resources: take 5 minutes to fill out our questionnaire.
Keywords:
Identification
Weapons
Ammunition
Illicit trafficking
Journalism