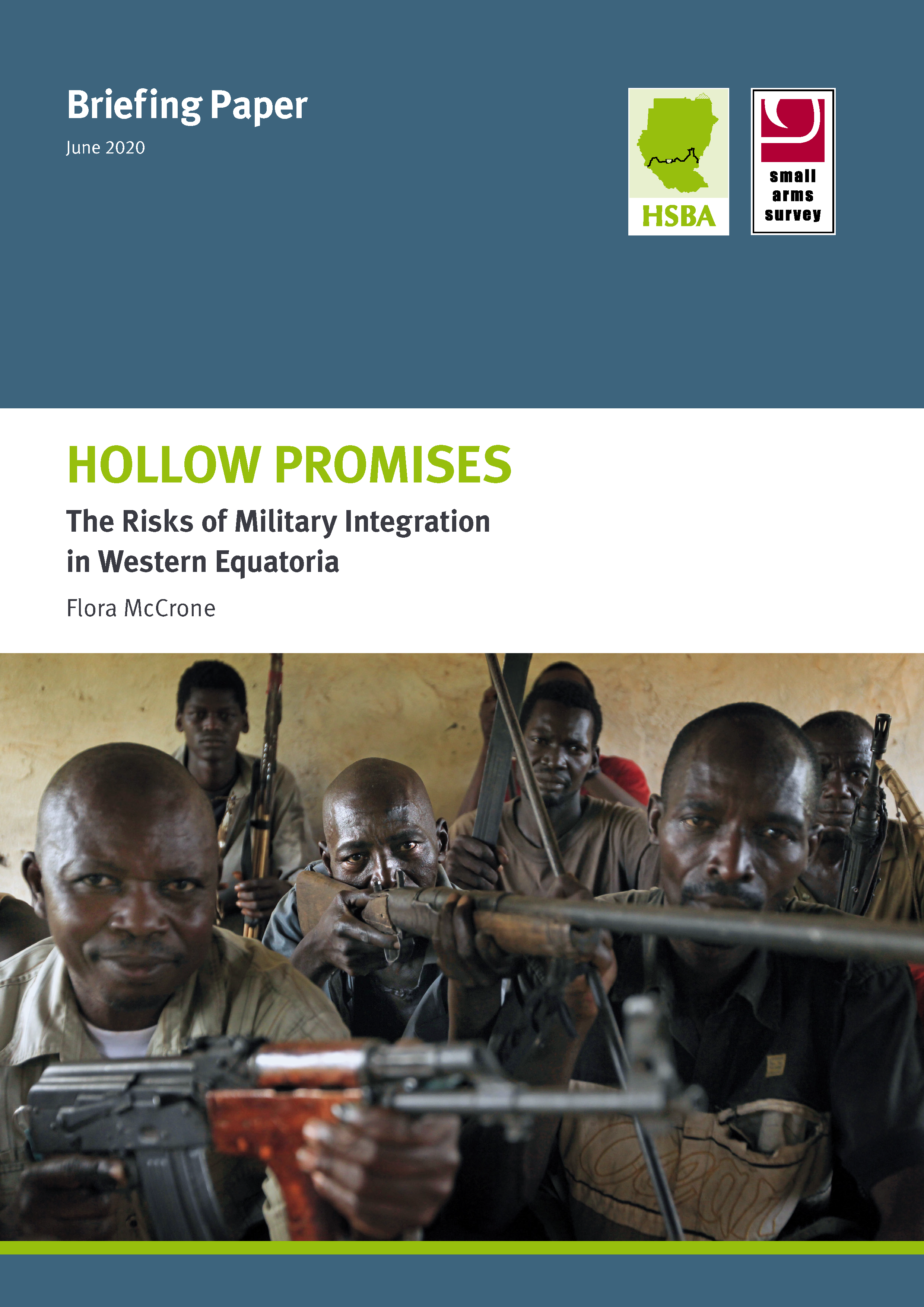 Hollow Promises: The Risks of Military Integration in Western Equatoria
Publications
Briefing Paper
In 2018, the Government of the Republic of South Sudan (GoSS), the Sudan People's Liberation Movement-in-Opposition (SPLM-IO), and the South Sudan Opposition Alliance (SSOA) signed the Revitalized Agreement on the Resolution of the Conflict in the Republic of South Sudan (R-ARCSS). As part of the transitional security arrangements within the R-ARCSS framework, all warring parties agreed to assemble combatants in designated cantonment sites to facilitate their training, and later, integration into a new 'unity' army or other national security services. A Briefing Paper from the Small Arms Survey's Human Security Baseline Assessment for Sudan and South Sudan (HSBA) project examines the process of cantonment and the challenges in operationalizing the Agreement.
Hollow Promises: The Risks of Military Integration in Western Equatoria describes the transitional security arrangements of the R-ARCSS and the scope of force sizes to be cantoned. It follows with a case study of Western Equatoria's Arrow Boys, demonstrating how their involvement exposes some of the fault-lines within the broader integration process. The Briefing Paper finds that the implementation of the R-ARCSS is leading to deteriorating local security, community cohesion, and stability.
Available in: ENGLISH
Have your say about Small Arms Survey resources: take 5 minutes to fill out our questionnaire.
Keywords:
HSBA
Western Equatoria
Armed groups