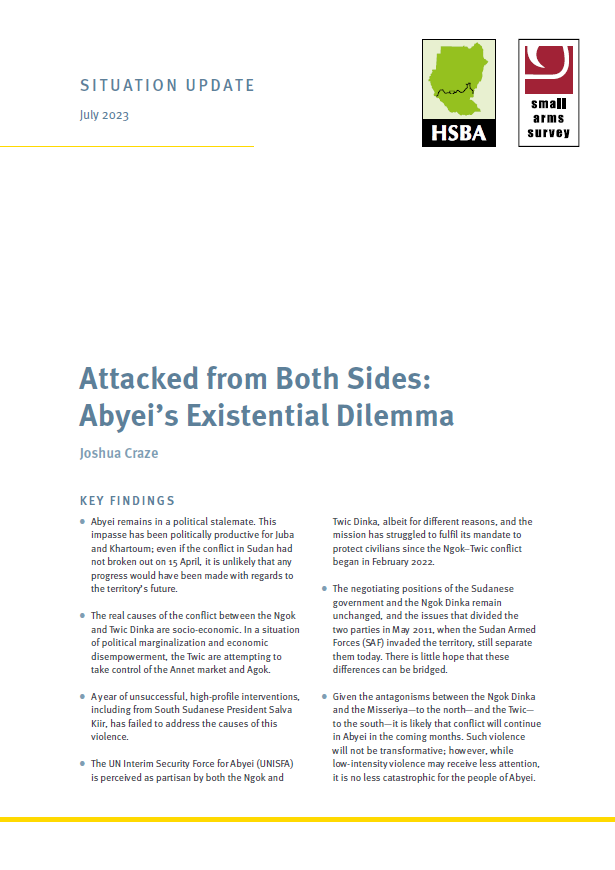 Attacked from Both Sides: Abyei's Existential Dilemma
Publications
Situation Update
Situation Update: South Sudan
Despite many high-profile interventions, Abyei remains mired in a violent impasse. Conflict between the Ngok and Twic Dinka continues, and the territory's political future remains in limbo.  
 
Attacked from Both Sides: Abyei's Existential Dilemma—a new Situation Update from the Small Arms Survey's Human Security Baseline Assessment for Sudan and South Sudan (HSBA) project—discusses the causes for the deadlock surrounding this politically fractured territory, and the catastrophic effect conflict has on its civilians.
Read chapters online
Origins of the Ngok–Twic conflict
A year of agreements dishonoured
Implications for the international community
This Situation Update was funded by a grant from the United States Department of State. The opinions, findings, and conclusions stated herein are those of the author and do not necessarily reflect those of the United States Department of State.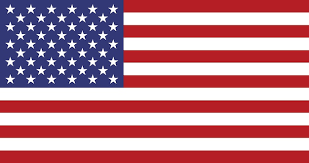 Download the full report and its references via the below link
Keywords:
South Sudan
HSBA
Situation Update
Abyei